Tuesday, August 31, 2010
Game -
Need For Speed : Hot Pursuit
Publisher -
Electronic Arts
Developer -
Criterion Games
Platform -
PC, 360, PS3, Wii
Release Date -
16 November 2010


Berikut merupakan senarai kereta yang mungkin boleh digunakan dalam permainan penuh Need For Speed : Hot Pursuit akan datang. Walaubagaimanapun, belum ada sebarang pengesahan daripada EA mahupun Criterion mengenai kesahihan senarai ini.
* Alfa Romeo 8C Competizione
* Alfa Romeo 8C Spyder
* Aston Martin DBS
* Aston Martin DBS Volante
* Aston Martin One-77
* Aston Martin V12 Vantage
* Audi R8 5.2 FSI quattro
* Audi R8 Spyder 5.2 FSI quattro
* Audi TT RS Coupé
* Bentley Continental Supersports
* BMW M3 E92
* BMW M6 Convertible
* BMW Z4 sDrive35is
* Bugatti Veyron 16.4
* Bugatti Veyron 16.4 Grand Sport
* Carbon Motors E7
* Chevrolet Camaro SS
* Chevrolet Corvette Grand Sport
* Chevrolet Corvette Z06
* Chevrolet Corvette ZR1
* Dodge Challenger SRT8
* Dodge Charger SRT8
* Dodge Viper SRT10
* Dodge Viper SRT10 ACR
* Ford Crown Victoria Police Interceptor
* Ford GT
* Ford Police Interceptor Concept
* Ford Shelby GT500
* Ford Shelby GT500 Super Snake
* Jaguar XKR
* Koenigsegg Agera
* Koenigsegg CCX
* Koenigsegg CCXR Edition
* Lamborghini Gallardo LP550-2 Valentino Balboni
* Lamborghini Gallardo LP560-4
* Lamborghini Gallardo LP560-4 Spyder
* Lamborghini Gallardo LP570-4 Superleggera
* Lamborghini Murciélago LP 640-4
* Lamborghini Murciélago LP 670-4 SV
* Lamborghini Reventón
* Lamborghini Reventón Roadster
* Maserati GranCabrio
* Maserati GranTurismo S Automatic
* Maserati Quattroporte Sport GT S
* Mazda RX-8
* McLaren F1
* McLaren MP4-12C
* Mercedes-Benz SL65 Black Series
* Mercedes-Benz SLR McLaren 722 Edition
* Mercedes-Benz SLR McLaren Stirling Moss
* Mercedes-Benz SLS AMG
* Mitsubishi Lancer EVOLUTION X
* Nissan 370Z Coupe
* Nissan 370Z Roadster
* Nissan GT-R SpecV (R35)
* Pagani Zonda Cinque
* Pagani Zonda Cinque Roadster
* Porsche 911 GT3 RS
* Porsche 911 Targa 4S
* Porsche 911 Turbo S Cabriolet
* Porsche 918 Spyder (Concept Study)
* Porsche Boxster Spyder
* Porsche Carrera GT
* Porsche Cayman S
* Porsche Panamera Turbo
* Subaru Impreza WRX STI
Masih belum ada Ferrari dalam permainan penuh Need For Speed.
Posted by

Petruchellis
at 12:57 PM
0 comments

Monday, August 30, 2010
This Is Vegas
Publisher -
Warner Bros Interactive
Publisher -
Surreal Software
Engine -
Unreal3
Platform -
PC, 360, PS3
Release Date -
Cancelled
From CVG anonymous source :
"Apparently the entire This Is Vegas project has been totally canned,"
"Midway spent in the region of $43 million up to the point when it was being sold to WB [July 2009]. Alan Patmore, who was [Surreal] studio boss, either left or was let go - but considering the resources and art created this is a lot of work down the drain."
"It was moving along to a point where the title was on the [Warner] schedule for release late last year - but [development] still needed another eight months to a year to finish, with a studio burn rate of $250,000 per month."
"It's a ridiculous waste of money, a silly budget when you think that games like Konami's Saw - which made profit - were built with around $3m."
Posted by

Petruchellis
at 10:27 AM
0 comments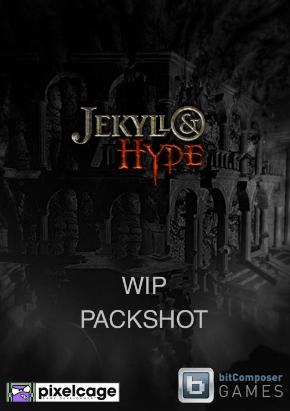 Game -
Jekyll And Hyde
Publisher -
bitComposer Games
Developer -
Pixelcage Games
Platform -
PC
Released Date -
27 August 2010



Posted by

Petruchellis
at 10:10 AM
0 comments

Game -
Sniper : Ghost Warrior
Publisher -
City Interactive

Developer -
City Interactive

Engine -
Chrome 4
Platform -
PC, 360
Release Date -
29 June 2010
Paparan perspektif

first person

Melibatkan kawalan tipikal seperti kebanyakkan

FPS

yang lain
Pemain perlu memainkan tiga karekter yang berbeza mengikut

level

tertentu. Karekter pertama adalah Sgt. Tyler Wells, seorang penembak tepat daripada unit Razor Six Four untuk (

long range

dan

stealth

), karekter ke-2 pula adalah Pvt. Anderson, operator daripada unit Delta Three (

assault combat

). Satu lagi karekter adalah El Trejon, seorang pemberontak tempatan yang bertindak membantu Wells.

Bermain dalam

medium difficulty,

satu indikator turut dipaparkan di dalam

scope

menunjukkan sasaran sebenar tembakan
Untuk rujukan pemain, beberapa paparan HUD sangat membantu seperti

wind meter

- berfungsi menunjukkan arah tiupan angin semasa,

heartbeat monitor

- memudahkan pemantauan

heart rate

agar dalam keadaan normal supaya lebih tenang dan memudahkan bidikan sasaran disebabkan kurang goyangan dan

heat meter -

menunjukkan tahap

visibility

karekter kepada musuh

Heat meter

yang penuh akan mengakibatkan musuh mula menembak dan menyerang pemain selain memberi amaran kepada rakan lain mengenai kehadiran penceroboh. Untuk mengelak ini berlaku, pemain perlu segera bersembunyi sebaik melihat

heat meter

mula meningkat. Jika berjaya,

meter

tersebut akan mula menurun. Sebaiknya pemain mula mencari posisi baru selepas itu


Mini map

berupa imej satelit turut dipaparkan, menunujukkan kedudukan semasa pemain, lokasi objektif serta kedudukan musuh yang telah dikesan pemain
Dalam

combat,

pemain boleh membawa 2 senjata pada satu masa termasuk

frag grenade

dan

throwing knife

. Variasi senjata disediakan, antaranya adalah H&K USP

pistol

dengan

silencer (pistol),

Stoner SR-25, Accuracy International AS50, H & K MSG-90, SVD Dragunov (

sniper rifle

) dan MD-97, AKS-74 (

assault rifle

)

Menggunakan

sniper rifle ,

pemain memiliki kelebihan yang amat ketara untuk

range combat

dengan

attachment scope

yang disertakan

. Scope mode

diaktifkan mengunakan (RMB) dengan fungsi ZOOM (Mouse Wheel)

.

Pengecaman karekter juga boleh dilakukan berdasarkan warna yang terpantul daripada badan sasaran. Pantulan warna merah menunjukkan karekter tersebut adalah musuh.

Antara abiliti yang ditampilkan adalah FOCUS (Shift), membolehkan pemain memperlahankan pergerakan musuh dalam

scope mode

.
Setiap tembakan yang baik dan sempurna akan menghasilkan

bullet cam mode

menunjukkan peluru daripada tembakan tersebut meluncur dari muncung

rifle

ke arah sasaran dituruti dengan impak tembakan tersebut ke atas sasaran.
Selain pendekatan

stealthy

yang menjadi elemen utama permainan video ini, pendekatan

assault

dan

open combat

juga turut digunakan melalui karekter Pvt. Andersson dan El Trejon.

Health meter

dengan paparan bar serta peratus dipaparkan menunjukkan tahap

health

pemain. Sebaik menerima damage,

meter

tersebut dipulihkan sebahagian menggunakan

syringe

yang dimiliki oleh pemain
Dipenghujung setiap

level,

satu ringkasan pencapaian dipaparkan memaparkan tempoh permainan

level,

peratus ketepatan tembakan, serta jumlah

headshot

dan musuh yang dibunuh.
Secret intel
Swimming
Marking target for Sgt. Wells
Rapelling
Bullet Cam Mode
Beautiful World and Detail - 4.5
Landscape - 4.5, Character - 3.7, Costume - 4, Weapon - 4, Object - 4
Grafik yang cantik dan terperinci menghasilkan

environment

hutan yang hidup dan realistik
Misi merangkumi waktu siang dan malam
Efek darah yang baik dan realistik
Penggunaan senjata yang agak mudah dan selesa membolehkan sasaran yang baik.

Efek bunyi tembakan yang baik
Bermain dalam

medium difficulty

membuatkan penulis berasa seperti penembak tepat elit disebabkan setiap tembakan yang tepat, rata-ratanya

headshot

Walaupun indikator

sasaran tembakan sebenar dipaparkan dalam

medium,

tetapi permainan masih lagi mencabar dengan goyangan senjata serta tiupan angin. Cabaran tersebut menjadikan

medium setting

tetap berbaloi walaupun terdapat sedikit bantuan


Invisible wall

menghalang kepuasan eksplorasi dan untuk merencana taktikal
Mekanikal

stealth

agak lemah di mana musuh sering menyedari kehadiran pemain walaupun dari jarak yang agak jauh. Tembakan musuh yang sangat tepat walaupun dari jarak jauh juga sangat tidak realistik dan amat memberi tekanan. Malah apabila pemain berada di atas menara yang tinggi juga tidak selamat daripada tembakan musuh yang sangat tepat

Beberapa pergerakan tidak realistik. Antaranya adalah ketika menaiki tangga di mana tangan kerekter masih lagi memegang

rifle

Rupa musuh yang sama kebanyakkannya agak membosankan

Assault combat

agak sukar dan membosankan dengan abiliti

cover

yang lemah serta permainan yang sangat tipikal

Overall - 3
Permainan penuh Sniper : Ghost Warrior ini memberi tanggapan berbeza kepada penulis jika dibandingkan dengan demonya. Mekanikal
stealth
yang lemah selain AI musuh yangat peka dan memiliki tembakan yang sangat tepat amat memberi tekanan serta mengurangkan kepuasan permainan. Grafik yang cantik serta realistik sedikit sebanyak menyelamatkan permainan ini daripada terus membosankan penulis
.
Bagi penulis, Sniper : Ghost Warrior masih agak jauh untuk menyaingi FPS hebat seperti Call Of Duty 4 : Modern Warfare mahupun Battlefield : Bad Company 2.
1 - Bad 2 - Fair 3 - Good 4 - Great 5 - Perfect
Posted by

Petruchellis
at 6:30 AM
0 comments